Petrescu Press recently had the pleasure to take part in a project with Julie Bellier and Catherine Staebler, from Atelier bipoint, and may have very well created the very first set of wood type for beginners.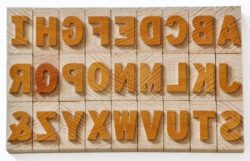 The idea belongs to the two French designers, and came from the necessity of making letterpress printing more accessible to even the most novice of printers.
photo credit Alban Romer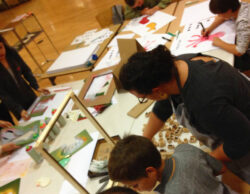 This is plainly achieved by using a uniform size wood block for all characters.
The type is designed so the sort will accommodate both the descenders and the letter accents, greatly simplifying the type setting process. A feature most useful for the French language.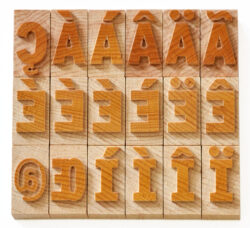 The second advantage to this would be the simplified furniture, locally made in this case. A monospaced font was used, and a set with full extended language characters, and numbers was created.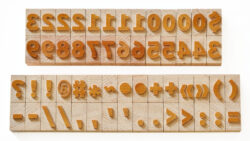 Block size is 110pt by 60pt, with a 10×14 grid covering an A3 format.
A custom block with the shop name, print number, date and signature was made, also within the grid size.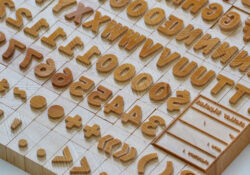 We want to thank to Julie Bellier and Catherine Staebler, from Atelier bipoint